How thoughts and lifestyle affect our health
Imagine that our every thought, feeling and action affects our organs and cells. According to Martinus, our organism is a living universe that is pervaded by our consciousness. The idea of reincarnation sheds new light on questions of heredity, environment, lifestyle and the power of thought.
In this podcast, Mary McGovern interviews Sören Grind, a Swedish psychologist who has taught Martinus Cosmology since 1980. Sören is the author of two books in Swedish – which have been translated into Danish but not English – on what he calls "cosmic psychology".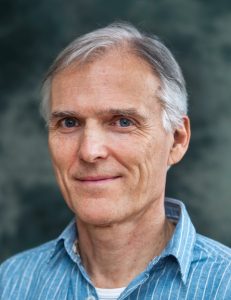 This podcast was recorded by Mary McGovern at The Martinus Centre, Klint, Denmark on 30th March 2018.
Photo: © Berit Djuse/Fotonova
Listen to more podcasts on: The Martinus Cosmology Podcast